Discoveries: Grace Hopper, the 'Queen of Code'
I missed Woman's Day last Sunday, so here is a wonderful Tribute for Rear Admiral Grace Murray.
if i may be so BOLD
In an interview with Rear Admiral Grace Murray Hopper in the 80s, David Letterman asks her how she knew so much about computers at the time. Her response?
"I didn't. It was the first one."
The audience explodes with laughter. Hopper's honesty and quick wit shine at that moment.
For a woman who didn't know much about computers when she first entered the Navy Reserve, Hopper made tremendous advances in the world of computer programming.
She left her position as a professor at Vassar College and entered the Navy at 37-years-old.She was one of many women who joined the WAVES (Women Accepted for Volunteer Emergency Service), a program created in 1942 calling for women to join military personnel during World War II.
While in the Navy she worked on the first programmable computer in the United States, Mark I, at Harvard.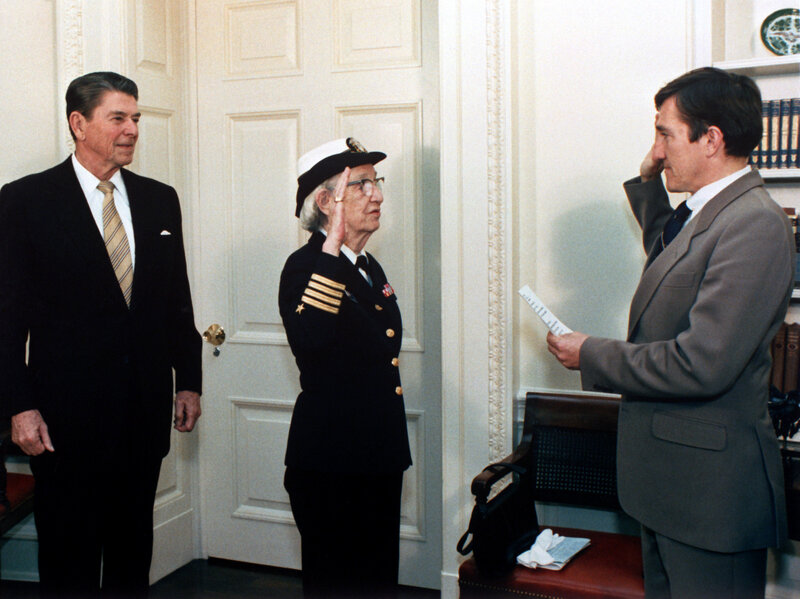 Secretary of the Navy John Lehman (right)…
View original post 362 more words
Posted on March 11, 2015, in Uncategorized, WWII and tagged Military, Military History, Navy, nostalgia, USA, veterans, WW2, WWII. Bookmark the permalink. 37 Comments.